why such enthusiasm for running?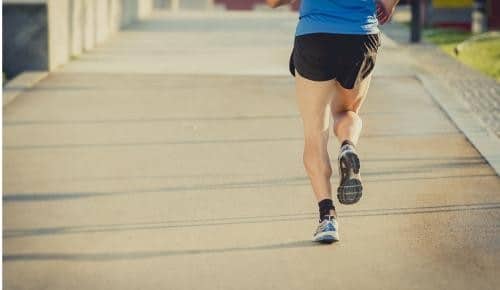 Thanks to the latest study carried out by the French Athletics Federation with the SportLab agency, we know a lot more about the relationship of the French with running. A document which sheds real light on the reality of running in France and which would tend to prove that this sporting practice is no longer just a fad but a fundamental trend.
Regarding the quantitative and qualitative analysis of this sport for all, the survey is full of figures and discoveries.
Interesting lessons
>>
France now has around 12 million regular practitioners.
of running, i.e. 19% of the population. For the record, they were 6 million at the beginning of the 2000s.
>>
41% of 15 and 24 year olds
and 8% of 50+ year olds run.
>>
77% of practitioners
run alone.
>>
The 3 main motivations invoked by runners are:
improve physical condition (58%), be healthy (58%), lose weight (35%). Running is therefore more than ever an activity very closely linked to well-being.
>>
16% of practitioners
claim to participate in races, and 14% explain that they plan to take part in at least one competition during the year.
>>
64% of runners
interviewed admit to waiting for support services for their practice, supervision or benefits for participating in a race.
>>
37% of practitioners
more than one in three, think that the club remains the ideal structure for progress.
The dominant sporting phenomenon
When 11% of French people run at least once a week, running has established itself as the dominant sporting phenomenon of the third millennium.
With more than 250,000 licensees, of which approximately 120,000 claim this activity alone, the FFA is now giving itself the ambition and the means to appear as a major player and referent, as Bernard Amsalem of the Federation explains. "We are a public player and therefore at the service of the population. We want to encourage, facilitate the practice in its different dimensions, from competition to health. This approach has been carried out for several years and today we have real know-how in our clubs. We will also very soon be offering innovative services for all those who want to run. »
A sport for everyone
Many reasons explain the success of this sport with the French. First, it costs almost nothing since all you need is a good pair of shoes to practice and you can run anywhere, in any season, alone or accompanied.
Secondly, it is a sport where you can quickly see your progress and which is really good, both physically and mentally. You quickly improve your physical condition, you get thinner, you lose weight, you improve your breathing capacity, you build muscle gently. Without forgetting the famous "runner's euphoria".
The euphoric state that runners experience is usually associated with endorphins or endomorphins. These are endogenous opioid compounds, ie secreted by the body during intense physical activity. They resemble opiates in their analgesic capacity and providing a feeling of well-being.
Remember that a study by the Center de recherche du Center hospitalier de l'Université de Montréal (CRCHUM) published in the journal Cell Metabolism, indicates that it is mainly dopamine that causes this euphoria. Dopamine is an important neurotransmitter released by our brain, which is involved in many body systems. It is associated with pleasure and reward. Which is why running makes you feel happier.
Finally, running is the social sport par excellence. In addition to clubs and associations, thanks to the internet and social networks, there are communities of runners, blogs, which allow people to run together, to meet people. Running has now entered everywhere, including in companies where it helps to promote links and solidarity between colleagues.
So many elements that confirm that running is no longer a simple fad but a real fundamental trend that should settle in the long term in France and internationally.
The business of running
>> €500m:
Turnover of the running market in France
>> 6.1 million pairs of shoes
running shoes sold
>> 2.5 million
spectators at the New York Marathon
>> €5.5m:
paris marathon budget
>> €15.5m:
nyc marathon budget
>> €50m:
economic benefits linked to the Paris Marathon
>> €250m:
economic benefits linked to the New York Marathon